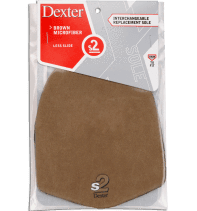 Replacement soles for Dexter Tenpin Bowling Shoes. Dexter Sliding soles are sold in a large, men's size UK14 so they may be cut & customized to fit all SST men's and women's sizes.
Each sole is individually packaged. Please select the required sole from the options available.
S2 Sole
S4 Sole
Included with SST5 Select and SST6
S6 Sole
S8 Sole
Loading...