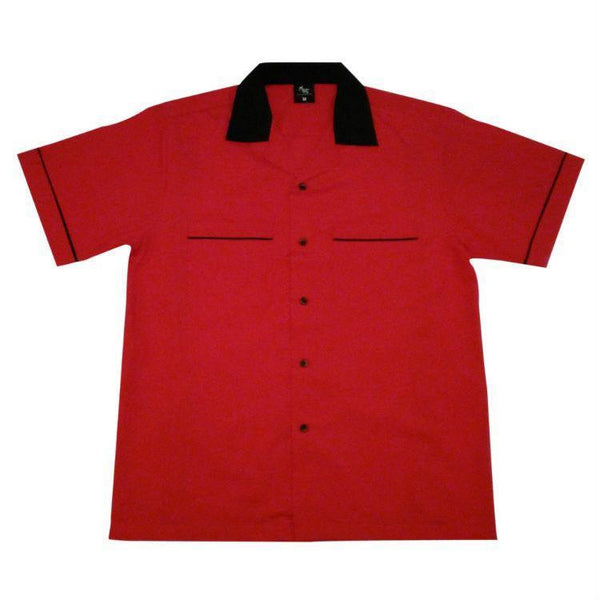 A new style red and black tenpin bowling shirt from Rocket Billy.
With black collar, black vents on the rear, and black trim on the arms, this retro styled bowling shirt will make you king/queen of the lanes, or the dancefloor.
Supplied in a lightweight poly cotton material with 2 pockets and black contrasting buttons, this shirt is a surefire hit.
Check the size chart below to help get you the right shirt first time round. For a looser fit, go up a size. As a guide, measure your chest and waist and whichever the bigger, use that as your starting measurement.
If for example, you're a 48" chest/waist, then go for the 2XL.
All shirts can be customised, we ideally need 7-10 days notice depending on time of year, complexity and number of shirts required.
Size Chart
 
Sm.
Md.
Lg
X-L
2XL
3XL
Chest +
Waist
38-40"
41-43"
44-45"
46-48"
49-51"
52-54"
Length
27"
28.5"
30"
31.5"
33"
35"
Shoulder
Width
17.5"
18"
18.5"
20"
22.25"
23.5"
Loading...